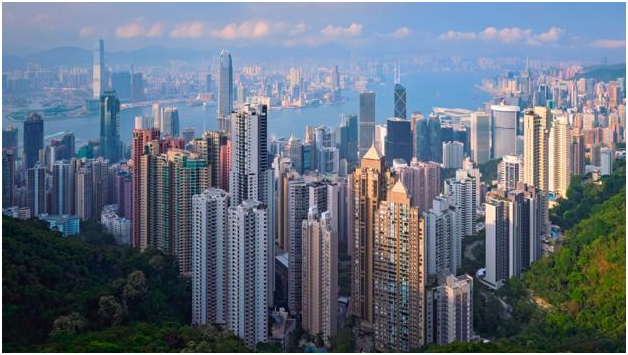 Hong Kong is a special administrative region belonging to the People's Republic of China. The entry formalities for a short-term tourist stay are simple and not very restrictive (information to be checked according to your nationality). This destination is therefore ideal to visit during a stopover before reaching your final destination. However, remember that you cannot cross the border and enter China without having obtained a Chinese visa beforehand.
As you fly into Hong Kong from San Francisco, you can have a long flight experience that is perfectly comforting in every sense. All the delicacies and technical supports as well as friendly assistance is available in Cathay Pacific flights, so you can opt for their flight services.
But before you do so, here are some information essential for you.
National Holidays
Hong Kong has a similar calendar to China. The national holiday periods, namely, the Chinese New Year (January-February) and the Mid-Autumn Festival (September-October) are among the most followed public holidays. However, few shops close for more than 2 days. Hong Kong can therefore be visited all year round, only frequentation of the territory will increase during the various festivities.
Which District To Choose?
Hong Kong Island has a few old districts, famous restaurants and lively evening spots. However, the Kowloon district remains the most popular with foreign visitors. This place to stay will allow you to enjoy a more popular animation. You can reach traditional and simple restaurants, stroll through the night market of Mongkok or walk the avenue of the stars to enjoy the view of the skyscrapers of Hong Kong Island.
A High Standard Of Living?
Hong Kong is one of the most developed territories in Asia. Compared to its neighboring countries, the cost of living is therefore higher. However, it is possible to find solutions to eat or move at a lower cost. Hong Kong will therefore suit passengers looking for a traditional and popular atmosphere as well as visitors looking for exceptional hotel and restaurant addresses.
Private Guides Or Group Tours?
To travel at the best price, we advise you to opt for group excursions accompanied by an English-speaking guide. There are few private drivers. There are all the less French-speaking guides. The prices for these services are therefore very high. Group excursions, on the other hand, are inexpensive and, with some exceptions, operate daily. They generally gather 6 to 40 participants and allow you to quickly and easily discover the essential sites of each district.
Language And Ease Of Access
Hong Kongers are used to welcoming foreign visitors. The practice of the English language, on the other hand, is uneven. Some locals are completely bilingual, others speak only Cantonese or Mandarin. Keep your hotel card, or perhaps a flyer for the place you're looking for. If necessary, you can then be guided more easily. On the money side, no worries, the distributors are omnipresent and the payment facilities are numerous.
Embark On A Ferry
Sailing on a ferry during your stay in Hong Kong is one of the must-do experiences. At nightfall, the spectacle is all the more beautiful. If you only had to make one crossing, choose the boats of the legendary "Star Ferry". This company was created in 1888 and for these long years has made it possible to reach the Central district (on the island of Hong Kong) from the TsimShaTsui wharf (in Kowloon).a