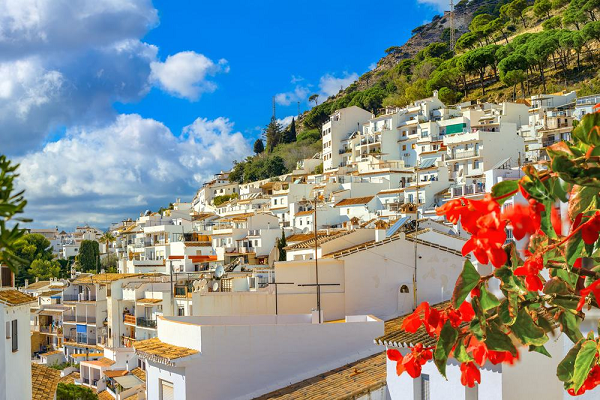 With the appearance of the first flowers and the slow, but sure, greening of the trees, we already know that spring is just around the corner and with it not only the bright colors return, but also the warm breeze that invites you to enjoy the freshness of the sea on the white beaches. Without a doubt, it is one of the best seasons of the year to enjoy this city.
During these dates is when the city is usually in full preparations for religious festivities, and it is also when the longest days allow more outdoor activities to be enjoyed.
There is always something for everyone in this city
Marbella is a coveted tourist destination due to the immense variety of destinations and activities that can be carried out there. Whether you are a fan of natural beauty, sports, marine activities such as sailing or fishing, or someone in search of relaxation and good experiences, Marbella has something for everyone.
Being a city fully accustomed to receiving a very high number of visitors, access to it has been made quite easy, especially through the airport of the nearest city where you can hire Malaga to Marbella transfer services that can take visitors to this in less than an hour thanks to the proximity between both cities.
The fact that the city is part of the well-known Costa del Sol and the richness of its waters are the perfect combo to have one of the most renowned seafood restaurants with a quality and freshness that only in a city like this, which It has some of the most recognized chefs of international stature, can offer for the most demanding clients.
However, the city also offers many other things for those who enjoy getting to know and explore new places since the same routes that cross the city also connect it with nearby places such as Puerto de Estepona or the town of Benahavis, where the pace is much calmer but enjoy a wide range of international gastronomy.
Marbella is also widely recognized for being one of the most favorable places to practice golf, having some of the most complete circuits and with natural beauties that have a particular splendor especially in spring.
Strolling or shopping in the exclusive golden mile is an experience that, although it is not for those visitors with tight budgets, it is definitely an experience that defines the luxury and the flagship exclusivity of the city of Marbella. It is not surprising that this is the usual vacation destination for celebrities and personalities from all over the world, and it is usual that even members of royalty own vacation homes in this city.